Jostens. Your most trusted partner.
The year was 1897. It was then, that a jewelry repairman by the name of Otto Josten, started helping high school students preserve the memory of their most important moments. And thus began, the inception of a cultural icon.
Since then, generation after generation has celebrated life's milestone moments with Jostens. From a preschooler's graduation cap, to a high school student's class ring and yearbook, to a pro athlete's championship ring, the stories behind these milestones have come to define us all.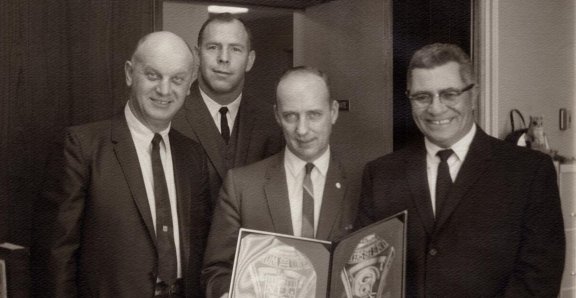 Jostens.
Through The Years.
Above and beyond our breadth of customized and personalized products, Jostens also has a longstanding commitment to improving the overall culture and climate of the schools we serve. For over 25 years Renaissance Education has helped school administrators, faculty, and students build positive climate and culture through programs like Commitment to Graduate, The Harbor video series, and our Jostens National Renaissance Conference – the nation's largest convening of school and student leaders to share best practices and celebrate the impact of positive school climate and culture.
With roots firmly planted in tradition, and branches sprouting innovation, Jostens is proud to be your most trusted partner in celebrating moments that matter.
Our Mission
As The Most Trusted Partner in Celebrating Moments That Matter, the essence of our mission is conveyed with three simple words: Capture. Celebrate. Inspire. It's all about recognizing life's most important moments, and inspiring the creation and celebration of even more.
Commemorating milestones takes many forms. Whether it's the custom graduation announcements that spread the news to loved ones far and wide, that perfectly-framed diploma radiating with pride, or the tassel hanging from your rearview mirror, we honor the stories written by you. These are your moments that matter.